In
Indonesia
in June, the atheist
Alexander Aan
was beaten up by a mob and then sentenced to jail for two and half years. His crime? Writing on a
Facebook
group that God does not exist.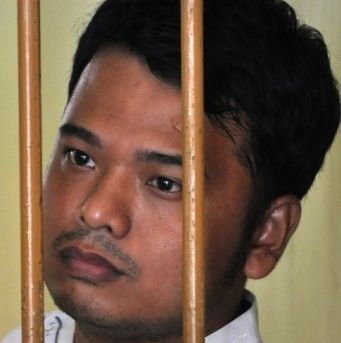 Many international groups have protested, including
Amnesty International
(designating Alexander a prisoner of conscience),
Human Rights Watch
and
Atheist Alliance International
, but nothing has helped so far. He was also beaten in jail by Muslim inmates, and has subsequently converted to Islam again, most probably under threats of further violence.
Absurd things like this illustrate why it's so important to separate state and religion.
And finally here's an excerpt from Alexander Aan's
Wikipedia
page:
The Islamic Society Forum stated that the potential five-year sentence was not enough, and that Alexander should be executed: "What he has done cannot be tolerated... it is important to prevent this group from spreading atheism in this country." The atheist Facebook group which he founded saw a surge in membership, but most of these were against atheists; postings included calls for atheists to be beheaded and calling them cowards.